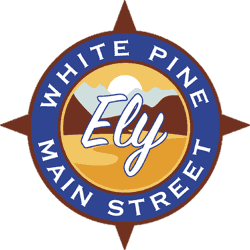 PARTY TRAIN EXPRESS
WITH SPOTLIGHT WHITE PINE
Receive a Second Special Offer and be Entered to WIN!
Specialty Cake from The Cup
Gift Certificate from Desert Rose Ceramics & Crafts
Free Carpet Cleaning from C & C Carpet Center
Free Candy Bouquet or Movie Basket from Party Train Express
FREE Tax Return from H&R Block
Ginormous cell phone accessory basket from SoftTouch Electronics
Gift Certificate from Racks Bar and Grill
Free Tax Return H&R Block
Ely Central Theatre
By entering your submission you understand White Pine Main Street Association will be including your visit into the SPOTLIGHT WHITE PINE Giveaways. You also understand the participating business will receive your email address as part of their second promotion.