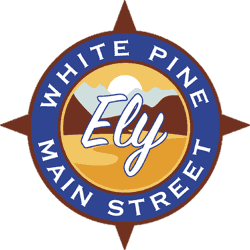 White Pine Main Street
Main Street America is a program focuses on revitalizing older and historic commercial districts to build vibrant neighborhoods and thriving economies. We implement proven Main Street strategies to benefit the communities throughout White Pine County.
Ely Mural & Arts Audio Tour
Email Sign Up
WIN HUNDREDS OF DOLLARS IN PRIZES
Sponsored by White Pine Main Street, BUSINESS BINGO supports our local businesses and community members. Shop supporting local merchants, submit bingo entries and enter to win a prize package worth of $600.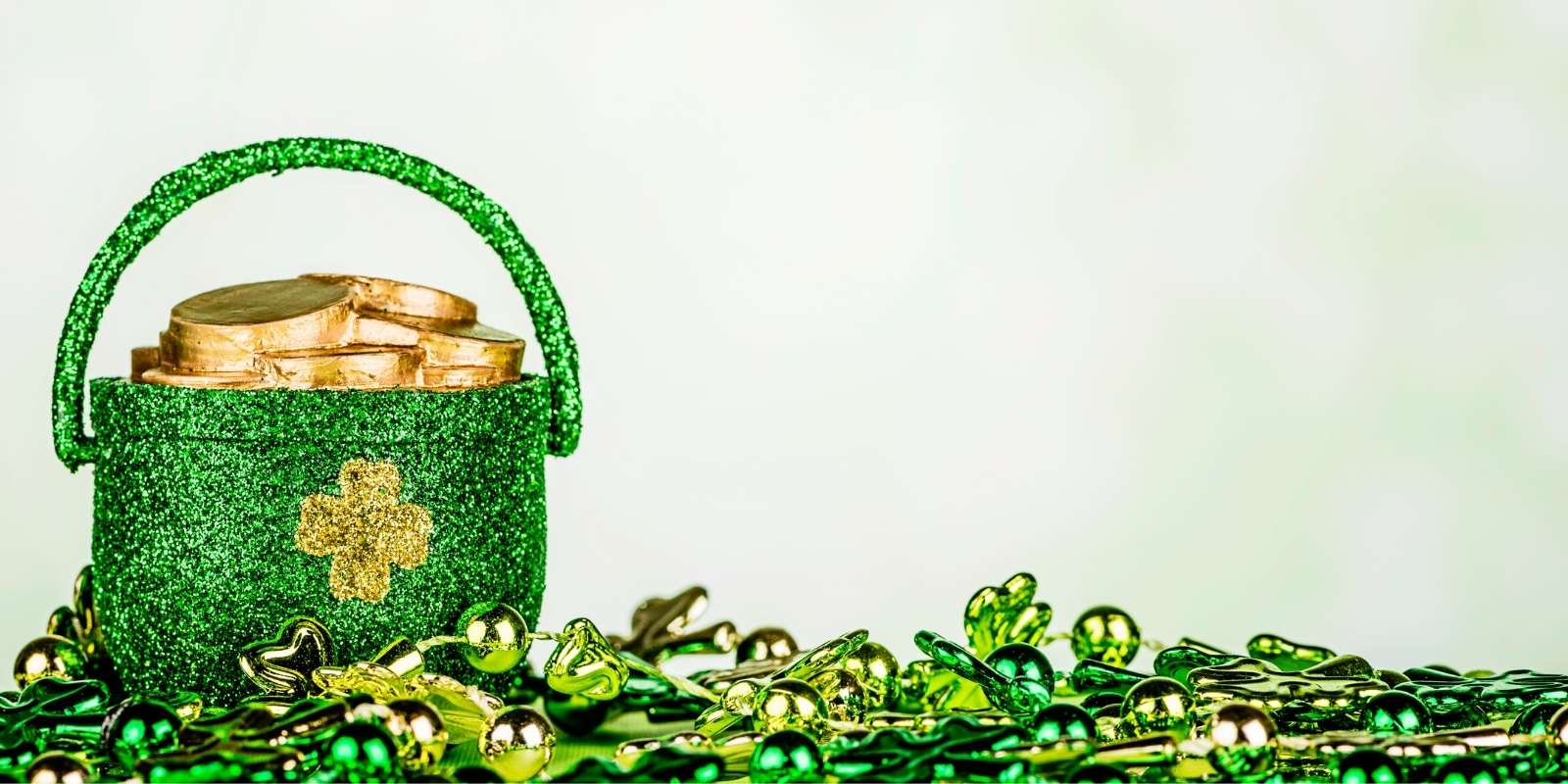 Welcome to White Pine Main Street Business Bingo! Let's support our local businesses and have FUN! Plus two lucky winners will each receive an amazing prize package.
Each of our participating businesses has donated a gift certificate. The combined value is over $1000. We have created two prize packages for March Business Bingo. The more you play the more you increase your chances of being a lucky winner.
How to WIN!
1. Fill a square by spending a minimum of $10 (pre-tax/ subtotal) at a location; submit a receipt with your bingo card entry.
2. Get a "BINGO" by completing 5 consecutive squares on one of the four provided Business Bingo Cards.
3. Receive (1) entry into our March 2021 Business Bingo drawing for each BINGO submitted. There is no limit to the amount of BINGOs submitted.
Bingo Prize Package One Value $669
Cruise-In Automotive $50 - Standard Oil Change
Economy Drug $50
Family Dollar - Aultman Street $25
Happy Garden Chinese Restaurant $25
Margarita's Mexican Restaurant $50
Nadarra Boutique $30
NAPA Auto Parts $50
Nardi's Home Style Cooking $40
Racks Bar & Grill $25
Sportsworld $50
Taproot $25
This & That $25
White Pine Public Museum $25
Wilson Bates $199 Howard Miller Wall Clock
Bingo Prize Package Two Value $629
Bath Lumber Company $50
Blue Country Boutique $25
CMC Tires $50
Desert Rose Ceramics & Crafts $25
H&R Block $25
Jailhouse Cell Block Restaurant $50
KRM Auto Repair $80 - Oil Change Valued at 50-80
Nevada Northern Railway $224 - 4 tickets Sunset, Stars & Champagne Train
Party Train Express $25
Ridley's $50
Twin Wok Chinese Restaurant $25
SHOP LOCAL  |  SUPPORT WHITE PINE  |  WIN BIG!
BUSINESS BINGO RULES & DETAILS
1. Each receipt submitted may only fulfill (1) square on one Business BINGO card. Multiple receipts may be submitted to equal $10 or more for a square.
2. You may complete multiple lines and therefore a square may be used for multiple "BINGOs".
3. Mark your BINGO Card with the BINGO(s) you are submitting and their respective receipts in an envelope.
4. Submit your envelope with your Business BINGO card sheet and receipts at the White Pine Chamber of Commerce drop box located at 636 E. Aultman Street, Ely, NV 89301 or mail in your envelope to White Pine Chamber, 636 Aultman Street, Ely 89301.
5. Your name, phone number, and email address MUST be printed legibly on the BINGO card sheet.
6. Receipts must be dated between 3/12/2021 and 4/9/2021.
Quick Reference Notes:
Start Date: 3/12/2021 (First date of eligible purchases)
End Date: 4/9//2021 (last date of eligible purchases)
Deadline Date: 4/14/2021
Announcement Date: 4/16/2021 at 9:00 am on Facebook live at @whitepinemainstreet
PLEASE DO NOT RETURN BINGO CARDS TO BUSINESSES!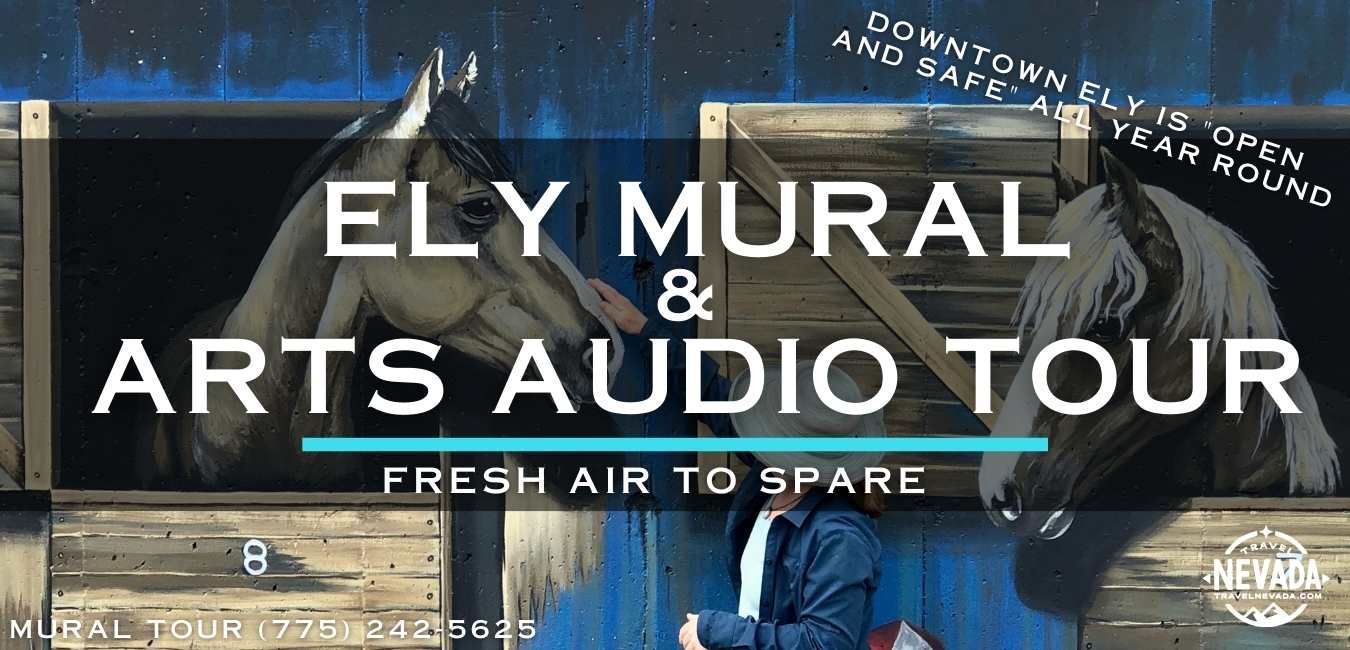 Ely Mural
& Arts Audio Tour
Looking for some fresh air and something to do? Head to Ely, Nevada for the NEW Ely, Nevada, Mural and Arts Audio Tour. Stroll through downtown Ely where there's fresh air to spare and listen to the wealth of stories of White Pine County at each of the 28 mural and public art locations on this tour. Downtown Ely is 'Open and Safe" all year round. We have created an online map that you can easily download and just call the Mural Tour Hotline at (775) 242-5625 and the rest is history!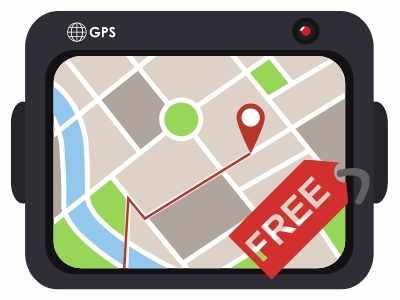 FREE Mural & Arts Audio Tour MAP
Stroll through historic downtown Ely and view our many murals
Join the list!
We have great things taking place in Ely and White Pine. Stay informed and never miss out. You may unsubscribe at anytime.