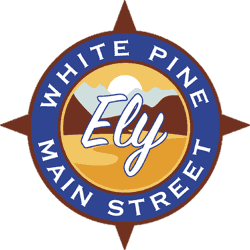 White Pine Main Street
Main Street America is a program focuses on revitalizing older and historic commercial districts to build vibrant neighborhoods and thriving economies. We implement proven Main Street strategies to benefit the communities throughout White Pine County.
Ely Mural & Arts Audio Tour
Email Sign Up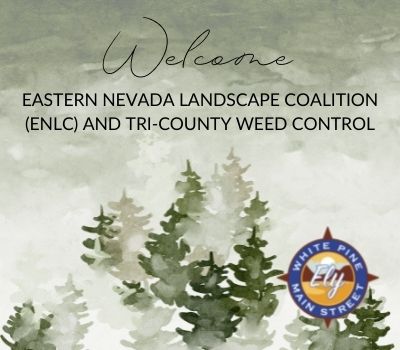 White Pine Main Street welcomes Eastern Nevada Landscape Coalition (ENLC) and Tri-County Weed Control for their 16th annual convention. All participants will receive Restaurant Bucks to be used at one of these participating restaurants; Cell Block Steakhouse, Economy Drug & Old-Fashioned Fountain, Flower Basket and Espresso Depot, Happy Garden, Hunters, Krispy Krunchy Chicken – R Place, Margarita's Cantina, Mr. Gino's, Nardi's Family Restaurant, Piccadilly Circus Pizza – R-Place, Racks Bar and Grill, Smash Burger, Subway R-Place Food Depot, Twin Wok.
Thank you for selecting Ely.
Art Bank
Cruise In Automotive
Desert Rose Ceramics & Crafts
Economy Drug
Flower Basket and Expresso Depot
Garnet Mercantile
H&R Block
Hunter's Drive Thru
Jailhouse
La Quinta Inn & Suites
Nevada Northern Railway
Racks Bar & Grill
Sportsworld
Stylized & Nadarra Boutique
Taproot
The Cup
This & That
White River Boutique Company
Twin Wok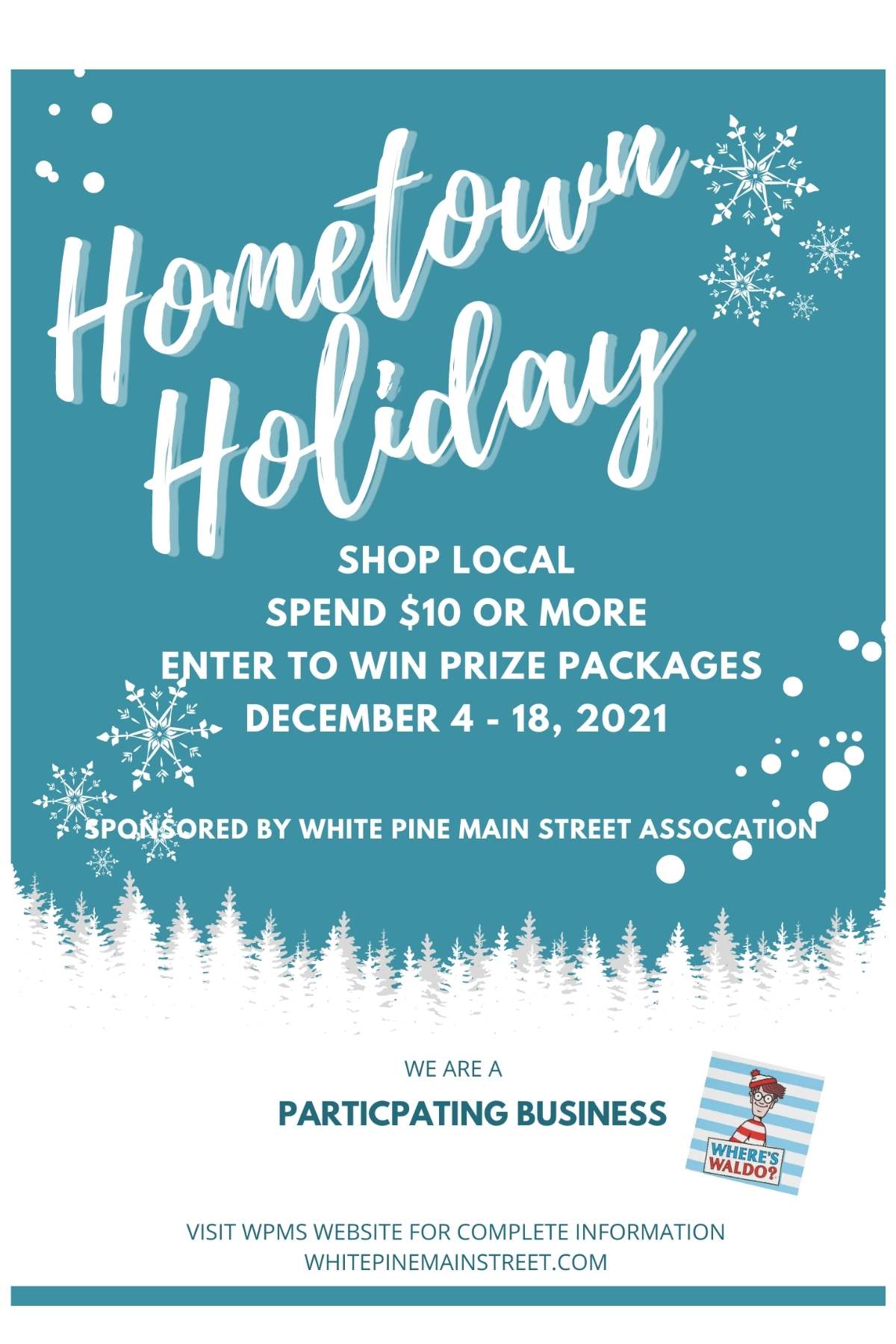 Shop at a local participating business from December 4th - 18th, 2021.
All participating businesses will be open until 8 pm on December 4th. Get FREE candy canes all day while supplies last!
When you purchase $10 or more at each location, you will receive a giveaway ticket. Please submit the ticket to that business with your name and phone number. As well as an email address if you have one. Winners will be selected by random drawing on December 20th. Prize packages will be announced soon, though we have received over $3,800 worth of tickets from the Nevada Northern Railway. Stay tuned to hear more.
A Where's Waldo Hunt to take place during the Hometown Holiday. This is for kids 12 and under. When a child finds the Waldo ornament at one of the participating businesses, they will receive a gift certificate for a treat (ice cream, cookie, etc.). Waldo can only be found once a day, and he will be moving locations frequently.
We hope to see you there!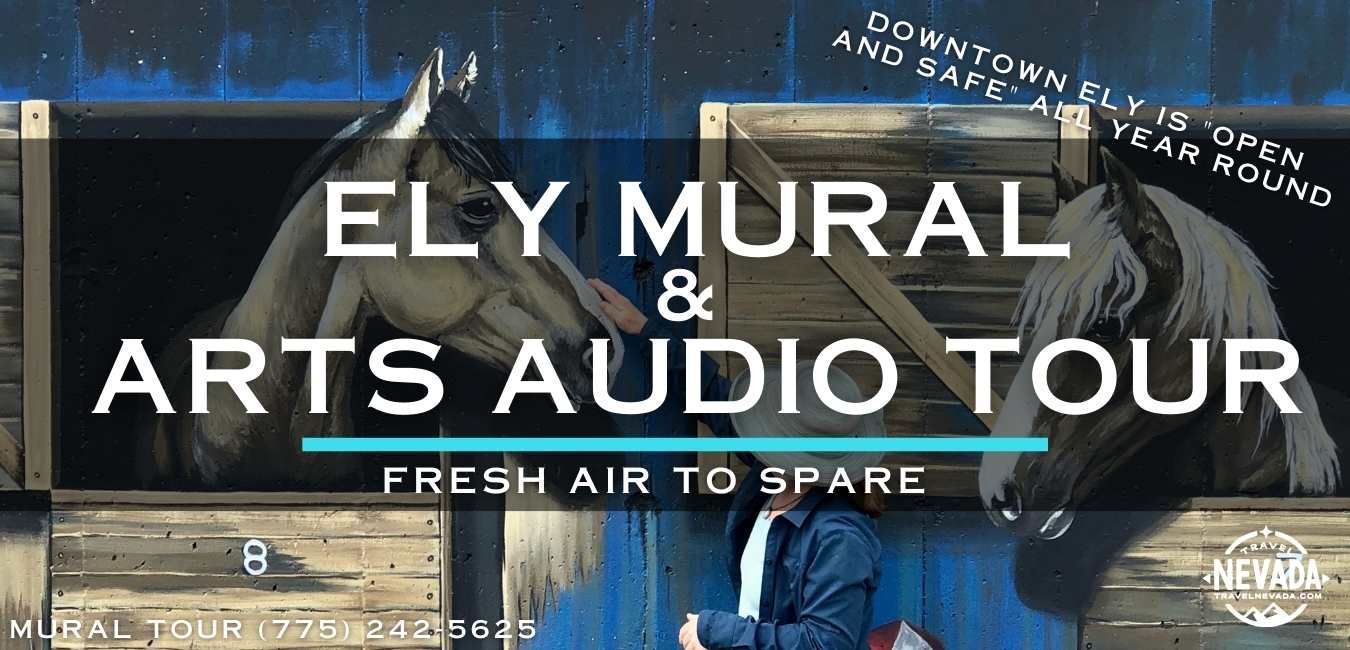 Ely Mural
& Arts Audio Tour
Looking for some fresh air and something to do? Head to Ely, Nevada for the NEW Ely, Nevada, Mural and Arts Audio Tour. Stroll through downtown Ely where there's fresh air to spare and listen to the wealth of stories of White Pine County at each of the 28 mural and public art locations on this tour. Downtown Ely is 'Open and Safe" all year round. We have created an online map that you can easily download and just call the Mural Tour Hotline at (775) 242-5625 and the rest is history!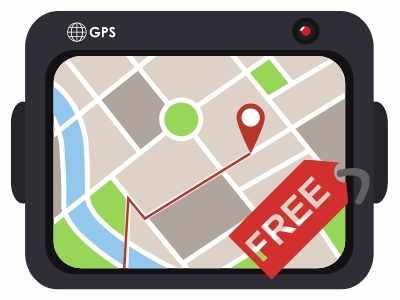 FREE Mural & Arts Audio Tour MAP
Stroll through historic downtown Ely and view our many murals
Join the list!
We have great things taking place in Ely and White Pine. Stay informed and never miss out. You may unsubscribe at anytime.