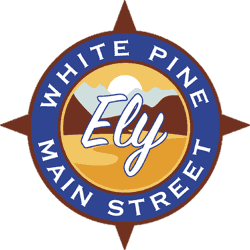 Restaurant Bucks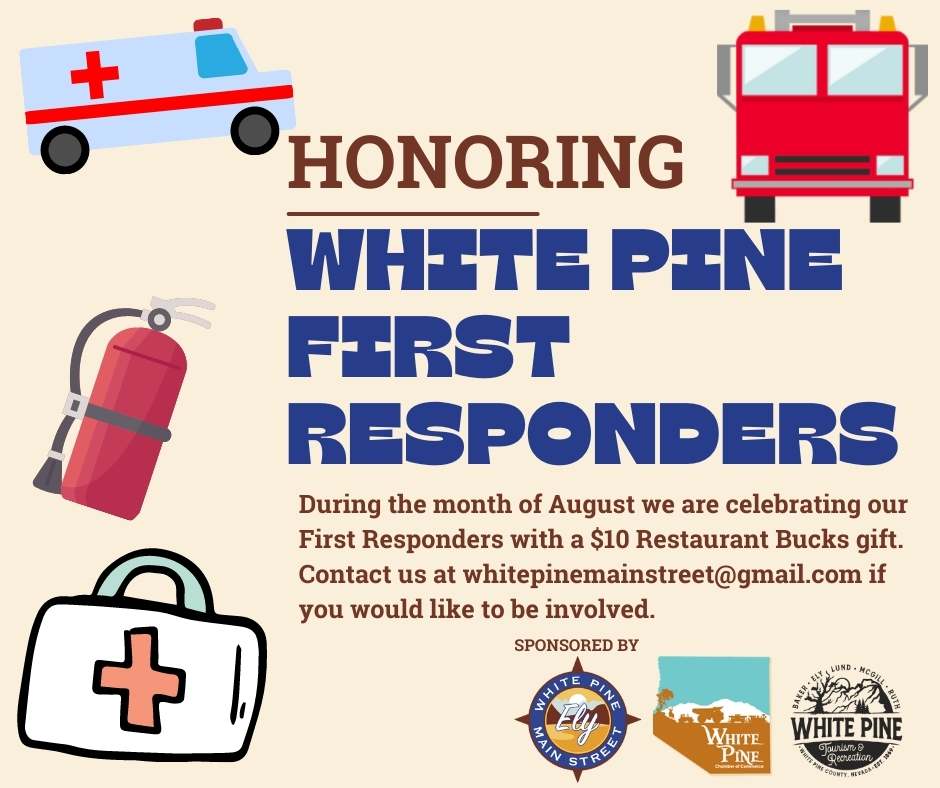 White Pine Main Street would like to express our appreciation to all White Pine First Responders.  During the month of August all first responders will receive Restaurant Bucks to be used at one of these participating restaurants; Economy Drug, Flower Basket & Espresso Depot, Happy Garden, Hunter's Drive Thru, Jailhouse Cellblocks, Krispy Krunchy Chicken R-Place, La Fiesta, Mr. G's, Margarita's, Nardi's Home Style Cooking, Piccadilly Circus Pizza R-Pace, Racks Bar & Grill, Rolberto's Mexican Food, Smash N Grab – Ramada, Subway – R-Place, Taproot, Twin Wok.
In Baker, Nevada we have the 487 Grill, Border Inn, Bristlecone General Store, Great Basin Cafe, Sugar, Salt & Malt and in Preston, Nevada Preston Truck Center Cafe.
Each first responder received a ticket for up to 4 from Nevada Northern Railway. The White Pine Museum gave a free entry and special offers from Desert Rose Ceramics & Crafts, This & That were provided to all White Pine First Responders.
Thank you.
Previous Restaurant Bucks Promotions
White Pine Educators
All Class Reunion
Eastern Nevada Landscape Coalition
Q & D/Contractor Bucks
Previous White Pine Main Street Promotions
Hometown Holiday
Spotlight White Pine
Love and Win in White Pine
Business Bingo
Stroll through historic downtown Ely and view our many murals
Join the list!
We have great things taking place in Ely and White Pine. Stay informed and never miss out. You may unsubscribe at anytime.